Welcome . . .
. . . to our hobby greenhouse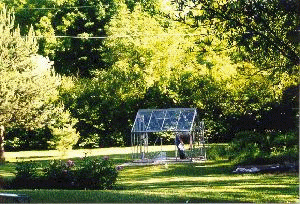 We are new hobby greenhouse enthusiasts, learning how to extend our growing season here in Michigan. As we learn, we'll share our new found knowledge with you. For now, we'll share links and contacts we have found helpful . . .

Potted plants of rosemary and scented geraniums are placed
in the greenhouse in anticipation of a long Michigan winter . . .




We are not heating our greenhouse and didn't know what to
expect this winter . . . so far our Rosemary plants are alive!



REMEMBER . . . SET A BOOKMARK AND COME BACK!





© 1998-2003 craftzone. All rights reserved.